Product Search
Heating mode:

Industry:

Products:
Project & Case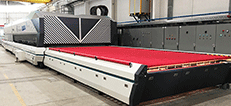 Contact Us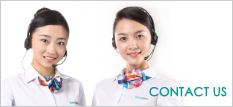 Address: Guangjian Building, No.12 – Wangcheng Road, Luoyang, China

Zip Code:

Email:

Phone:

Fax:
Flat Tempering Furnaces
LD-A AirStream Flat Glass Tempering Furnace
Architecture&Furniture, Automobile Industries and Household Appliances, etc.
Combination of radiation and assisstant convection heating.
On-line Low-E Glass, Ultra Clear Glass, Screen Printed Glass, Pattern Glass, Tinted Glass, Clear Glass, etc.
Chat Online
Leave Message
Product Introduction
Technical Features
Technical Parameters
Customer Case
The LD-A Flat Glass Tempering Furnace is configured with electrical and mechanical parts from recognized European brands and it is equipped with the LandGlass core process control software inside. This type of furnace was greatly welcomed after being launched to the market and there are hundreds of customers from all over the world tempering glass with our LD-A Flat Glass Tempering Furnace.




AirStreamTM Radiation Heating plays a supportive role during the process. Compressed air is injected into the heating furnace to aid the heating process of the top surface of the glass, which ensures heating uniformity for on-line Low-E glass, and other glass types.




LD-A AirStreamTM Flat Glass Tempering Furnace adopts AirStreamTM Heating Technology. Glass tempered by this tempering furnace is suitable for the architectural and furniture markets. The glass that can be tempered includes: on-line Low-E glass, extra ultra clear glass, screen printed glass, pattern glass, tinted glass, clear glass, etc.

1. This furnace has a simple, strong and durable structure, and it is easy to operate and maintain.




2. This furnace can heat evenly on-line Low-E glass by combining radiation heating and compressed air. It adopts Siemens' temperature control modules and PID intelligent heating control technology to achieve a faster and more intelligent control.




3. The use of high-quality insulating materials and the most advanced anchoring technology minimizes heat transfer from internal metal fastenings to the external frame of the machine, reducing power consumption and makes the internal structure more durable significantly prolonging its service life.




4. The furnace enjoys a unique tempering and cooling system thanks to aerodynamic computer simulation technology and long-term testing, which further helps the final quality of flat tempered glass.

LD-A AirStream Flat Glass Tempering Furnace

Types

Productivity(loads/h)

A1830

1800X3000
150X300
4-19
15
500

A1836

1800X3600
150X300
4-19
15
630

A1842

1800X4200
150X300
4-19
15
630

A2030

2000X3000
150X350
4-19
15
500

A2036

2000X3600
150X350
4-19
15
630

A2436

2440X3600
150X350
4-19
15
800

A2442

2440X4200
150X350
4-19
15
1000

A2450

2440X5000
150X350
4-19
15
1000

A2460

2440X6000
150X350
4-19
15
1250

A2480

2440X8000
150X350
4-19
15
1600

A2880

2800X8000
150X350
4-19
15
1600

A3050

3000X5000
150X350
4-19
15
2000

A3080

3000X8000
150X350
4-19
15
1600

A3250

3200X5000
150X350
4-19
15
1600

Productivity is calculated on 5mm clear glass with 65% loadage. Actual productivity is subject to glass types, sizes and loadage. Not all types are listed here due to limited space.

Company

SAAD GROUP

Location

Saudi Arabia, Middle East

Company Profile

Saad is a group of privately owned diversified businesses. Anchored in the Kingdom of Saudi Arabia, Saad operates across the Gulf and has investments around the world. With a uniquely experienced and committed management team, Saad's absolute commitment to quality has helped its business develop in terms of scope, expertise and the ability to innovate.
LD-A AirStream Flat Glass Tempering Furnace

Main Products

Tempered glass for architecture,furniture,doors and windows.